Should You Try Regenerative Medicine for Shoulder Pain in Spring Hill?
Should You Try Regenerative Medicine for Shoulder Pain in Spring Hill?
Written By Aligned Integrative Medicine on January 29, 2020
---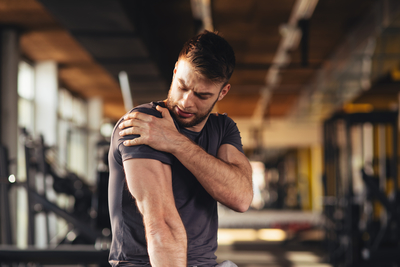 If you suffer from a shoulder injury, you know all too well how difficult it is to treat.
Some people with torn rotator cuffs spend years going through physical therapy, chiropractic treatments, and even invasive surgeries trying to correct the problem.
Your shoulder joint is unique and injuries are incredibly common. Studies estimate that nearly a quarter of all adults suffer from rotator cuff tears with your risk increasing after the age of 40 dramatically.
Stem cell therapy offers an innovative treatment for shoulder pain. This is more comprehensive than traditional therapies to provide intense healing power.
Why is Shoulder Pain So Difficult to Treat?
Your shoulder joint is delicate. As a ball and socket joint, it can rotate in any direction. However, the ball is larger than the socket so it's not incredibly stable and relies on soft tissue for support, strength, and flexibility.
As you age, your soft tissue loses flexibility and mass. Collagen, for example, is the most abundant protein in the body and a vital part of cartilage elasticity. However, your body's collagen production slows drastically with age.
That loss of soft tissue puts your shoulder at risk for frequent injuries. That's why rotator cuff tears are so common after you hit 40.
Chiropractic care, massage, and physical therapy can help you regain some mobility and reduce pain, but they can't help your body regenerate soft tissue to support the shoulder joint.
How Does Regenerative Medicine Work in Spring Hill?
Rotator cuff surgery is risky: Up to 94% of repairs fail. However, stem cell therapy shows significant promise for treating shoulder injuries because it encourages your body to regenerate tissue itself.
Plus, unlike surgery, our stem cell therapies are noninvasive and require minimal downtime. Most treatments are completed in one office visit.
At Aligned Integrative Medicine, our stem cells are all ethically sourced from donated birthing tissues such as umbilical cords and placentas from full-term deliveries and are collected according to strict FDA guidelines. Our specimens go through a rigorous screening and production process before they're cleared for treatments in our office.
Wondering if stem cell therapy is the right should for your shoulder injury? Let's talk about it! Schedule an appointment with Dr. Brian Dahmer at Aligned Integrative Medicine in Spring Hill by calling 352-205-4666.

Posted In: Shoulder Pain Regenerative Medicine Chiropractic