Dr. Dahmer Answers Burning Questions on Regenerative Medicine
Dr. Dahmer Answers Burning Questions on Regenerative Medicine
Written By Aligned Integrative Medicine on July 2, 2021
---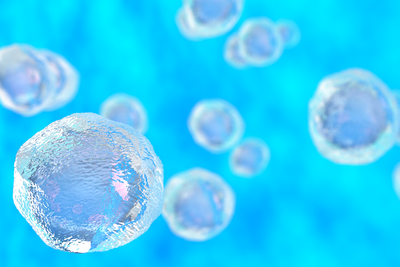 I've been a chiropractor for over 16 years. I've been helping people get out of pain by adjusting the spine so people can heal and get back to their lives. What I've found is that a lot of people wait until they've had pain for a long time before taking that initial step and seeking treatment. Many times there's permanent soft tissue damage ranging from disc herniation to joint degeneration.
And then they come to me expecting me to prescribe an epidural or even surgery.
I have to back them up and walk through the process of what happened before they finally see me. "How can I be young again?" is a common question. My answer: regenerative medicine.
We don't always think about injuries in our youth even though they can impact us for the rest of our lives if we aren't properly treated. It manifests as various forms of pain we often adjust our lives around to avoid.
Regenerative Medicine at Aligned Integrative Medicine
I started a medical corporation with two registered nurses so we can perform stem cell and plasma injections. Anyone can do cortisone but we prefer a more natural approach, most often plasma.
If you're young and healthy enough, we'll draw some of your own blood, separate out oxygen-rich plasma, and utilize guided ultrasound to inject this concoction directly into your injury site. Studies show this speeds up healing.
Using a knee injury as an example--torn meniscus, ACL and so on that often don't heal well. You come in, get examined to determine whether we can draw your own stem cells or need to get a donor. Our donor plasma comes from placenta tissue ethically sourced from a live, healthy birth. Then it's cryogenically frozen and delivered directly to us, ensuring top quality.
Top Quality Regenerative Medicine in Spring Hill
I'm one of the few clinics that does post-imaging studies. My medical director is a radiologist, giving us direct access to imaging so we can see before and after tissue growth. And we show this to our patients. They can see measurable results in their own bodies.
Have questions or need to schedule an appointment? Call Aligned Integrative Medicine at (352) 205-4666 or TEXT (352) 428-9294 today. You can also go online and fill out a contact form. We look forward to showing you the power of regenerative medicine.

Posted In: Regenerative Medicine Chiropractic