Could You Benefit from BioGenix Supplements?
Could You Benefit from BioGenix Supplements?
Written By Aligned Integrative Medicine on January 6, 2021
---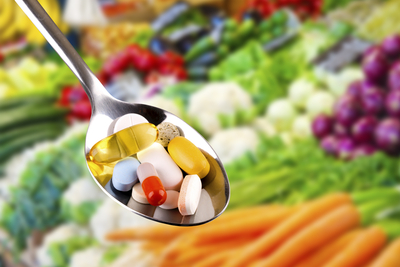 Vitamins and minerals in food give your body the fuel it needs to maintain optimal function of everything from immune response to metabolism. However, if you're like most Americans, you don't get all the nutrients you need from your daily diet.
BioGenix supplements can help.
What Are BioGenix Supplements?
BioGenix nutritional products are manufactured in line with U.S. FDA standards and are carefully formulated for purity, safety, and efficacy. Here are some of the products they offer:
There are also packages available that include all of these products, like the Immune Support bundle.
How Can You Benefit from BioGenix Supplements?
Even if you're a generally healthy person, you can benefit from supplements. The point of optimizing your nutrient balance is to strengthen the body's organs and systems, including the immune system. This helps decrease the risk of illness. If you do get sick, strong immunity will ensure your symptoms aren't as severe.
You can also benefit from BioGenix supplements after you're ill. A medical professional can recommend a higher dose of valuable nutrients to give your system the boost it needs to fight off disease and speed healing.
Book Your Personalized BioGenix Consultation in Spring Hill, FL
Aligned Integrity Medicine provides all of the above BioGenix products. Their doctors make supplement recommendations based on a detailed patient profile, including blood work, hormone levels, genetics, food allergies, and nutritional requirements (like diabetes or anemia). Depending on your needs, they can include BioGenix as part of a broader chiropractic treatment plan.
Book your consultation online or by calling us directly at (352) 205-4666.

Posted In: Chiropractic BioGenix Supplements