Activated PRP Therapy in Spring Hill
Activated PRP Therapy in Spring Hill
Written By Aligned Integrative Medicine on April 30, 2020
---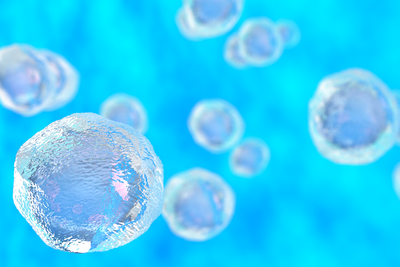 Your blood is filled with proteins and special enzymes that help cells heal all over your body.
Anytime you've suffered from a scrape, torn ligament, or broken bone, you've witnessed the healing power of your blood!
Now, thanks to Aligned Integrative Medicine's revolutionary treatment called activated PRP therapy, you can use your own blood's natural healing power to repair tissue throughout your entire body.
How Does Activated PRP Therapy in Spring Hill Work?
Your blood contains a yellowish substance called plasma. Plasma is filled with unique substances like proteins, enzymes, and antibodies.
During PRP therapy, Dr. Brian Dahmer will draw blood from your arm and place it into a centrifuge to separate the plasma from red and white blood cells. Spinning in the centrifuge at high speeds triggers your platelets to release bioactive proteins called growth factors.
Those growth factors are exactly what your cells need to divide, reproduce, and stimulate tissue regeneration in various places across your body.
After spinning in the centrifuge for about 15 minutes, Dr. Dahmer will inject the PRP back into your affected area. Introducing PRP to your cells can accelerate your natural healing ability anywhere from 6% to 94%, depending on the condition and location.
What Conditions Can Activated PRP Therapy Treat?
PRP therapy can be especially effective for treating musculoskeletal injuries or age-related damage in your knees, hips, shoulders, ankles, elbows, and feet such as:
Osteoarthritis
Hamstring tears
Meniscus tears
Ligament tears
Sprains
Bursitis
Torn rotator cuffs
Achilles tendonitis
Tennis or golfer's elbow
Shin splints
Due to its drug-free healing potential, PRP therapy is commonly used to assist with post-surgery repair as well. Finally, some studies show that PRP is also effective for treating hair loss.
Are There Any Risks Associated with PRP?
Since our activated PRP therapy only injects blood from your own body and nothing else, that reduces the risk for allergic reactions or rejection. In that respect, PRP is safer than injected medications like hyaluronic acid or cortisone – which already involve a minimal risk of allergy.
To maximize the effectiveness of your PRP therapy, we recommend you avoid taking any NSAIDs like Motrin for one day before and after your treatment.
Why Choose PRP Therapy in Spring Hill?
If you've already tried chiropractic, massage, and physical therapy but still haven't found pain relief for your musculoskeletal conditions, activated PRP therapy may provide the perfect solution.
Instead of resorting to invasive surgeries like knee or hip replacement, consider giving PRP therapy at Aligned Integrative Medicine a try. It's cost-effective compared to surgery and involves minimal – if any – downtime.
Learn more about the healing power of PRP therapy by scheduling an appointment at Aligned Integrative Medicine in Spring Hill! Call 352-205-4666.

Posted In: Activated PRP Therapy Chiropractic